Phishing email is an attempt by the scammer to get the recipient to reveal valuable information about himself. Some phishing email examples are discussed below.
Phishing Email Example 1
Sometime back I received an email which was supposedly sent by my email server. The email is shown below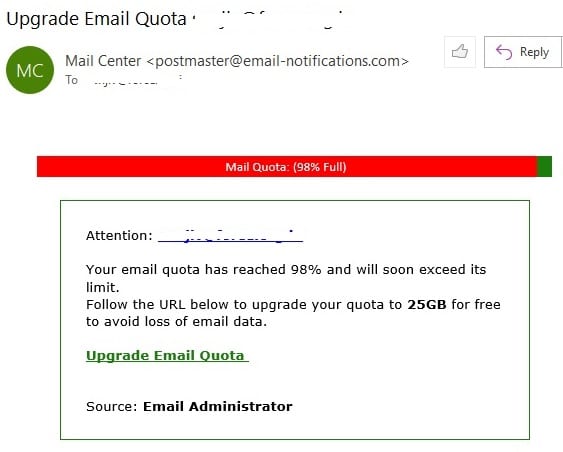 Why this is an example of phishing email?
This email has been sent from a domain email-notifications.com. Any email that was sent from my email server should have had my domain name. email-notifications.com is not my domain name. Its like gmail sending email notification to you from some xyz.com domain.
"Phishing email" is written all over it.
This is a phishing email example which also contains a dangerous link within the email body. The malafide hyperlink link can be seen when you hover over it as shown below